http://modernistudios.com/michelle-steven-mestre-wedding-coral-gables-country-club-miami-fl/ Hello, my name's Sam Parr. I'm an entrepreneur who lives in San Francisco.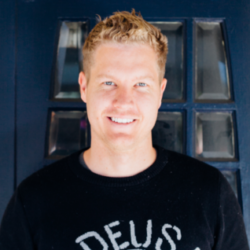 I don't promote this site much – so you must have found this page because you were clicking around online at some of the things I'm most known for.
Most people know me because I'm the founder/owner of The Hustle, a fast-growing business news and information media company that reaches +1 million people a day.
I also started/own Hustle Con, a +2,500 person conference that's sort of like a TED talk but for startup founders.
I also co-own a few other businesses like Toodledo.com and occasionally angel invest in interesting startups.
However, most people know me professionally as someone who talks lieux de rencontre gay languedoc a lot about copywriting. I speak at conferences about copywriting and constantly talk about how effectively using the written word to sell things has been, hands down, the biggest needle mover in my life.
And I'm not just talking about moving making endeavors. Learning the principles of effective copywriting changed Balzar everything.
You learn how to see life through other people's eyes, how to put yourself in their shoes, and how to appeal to their wants and needs.
So, because I love copywriting so much and teaching people how to use the written word to make more money, I occasionally do some consulting.
I typically charge $500/hour for consulting and do no more than 10 hours a month.
If you'd like to work with me, you can email me at sam@thehustle.co.
Now, here are so more interesting facts about me:
I collect motorcycles. I'm always buying and selling bikes on Craigslist.
I once road my motorcycle across the country. The trip lasted about two months and my photo album from that time has +40k views.
When I was 21 I part of the TV show American Pickers. I helped set up their Nashville store.
I went to college on a track and field scholarship (I ran the 200m and 400m) but quit running because I started a small chain of hot dog stands called Southern Sam's (go figure…).
I moved to San Francisco in 2012 when I was 22. I co-founded a small roommate matching company that was acquired and then started working on The Hustle.
I used to blog a lot – that's how/why I started The Hustle. My blog is called The Anti-MBA. I don't blog much there anymore but may start up again soon.
I'm engaged (and depending on when you read this, married) to Sara Sodine.
OK, well that's all for now…